Find the Right RV for Your Trail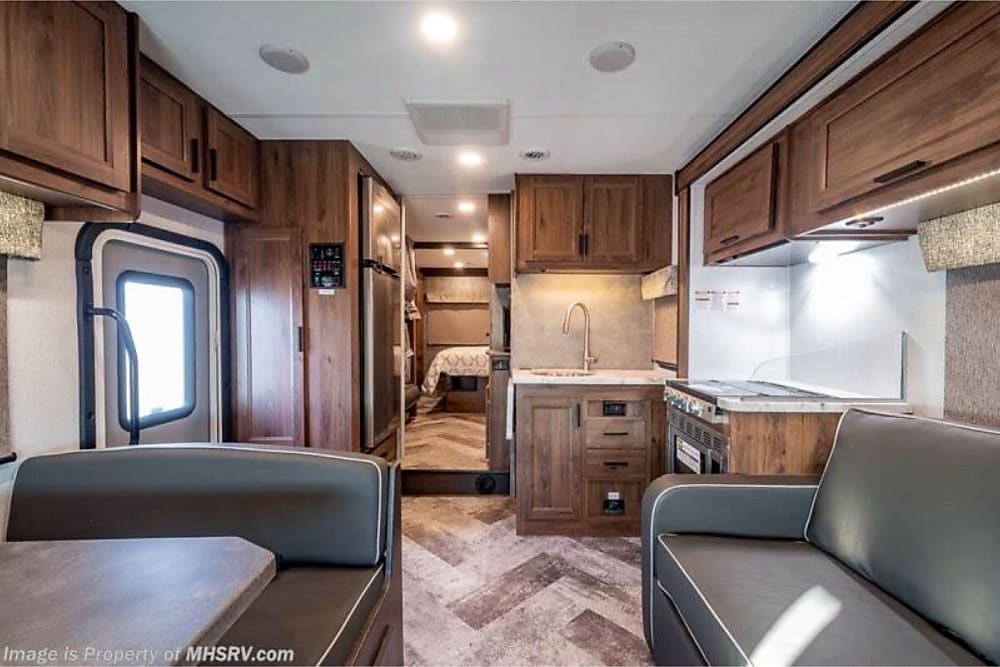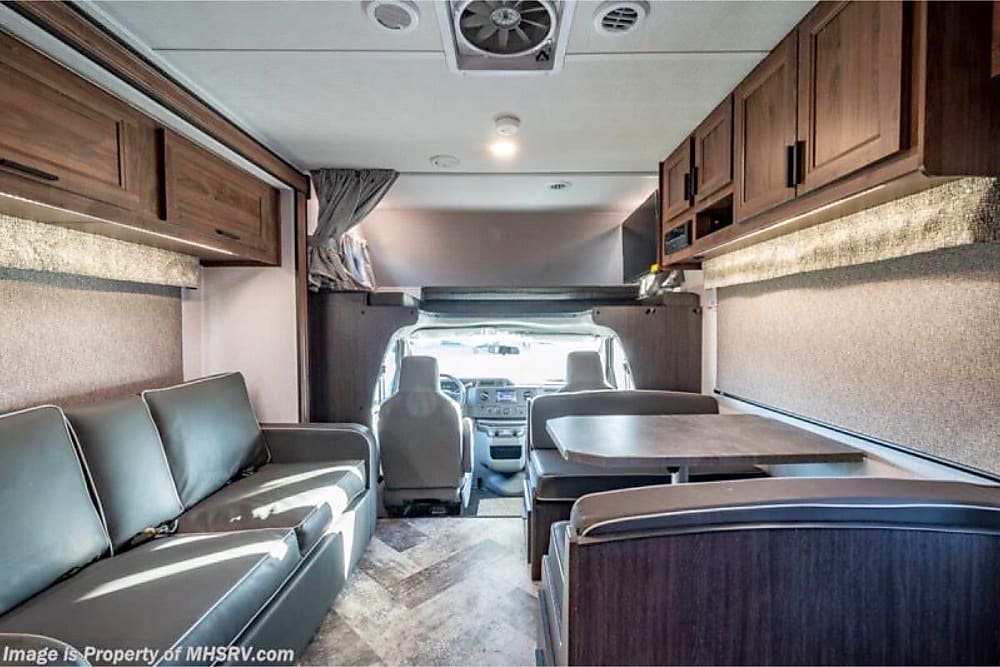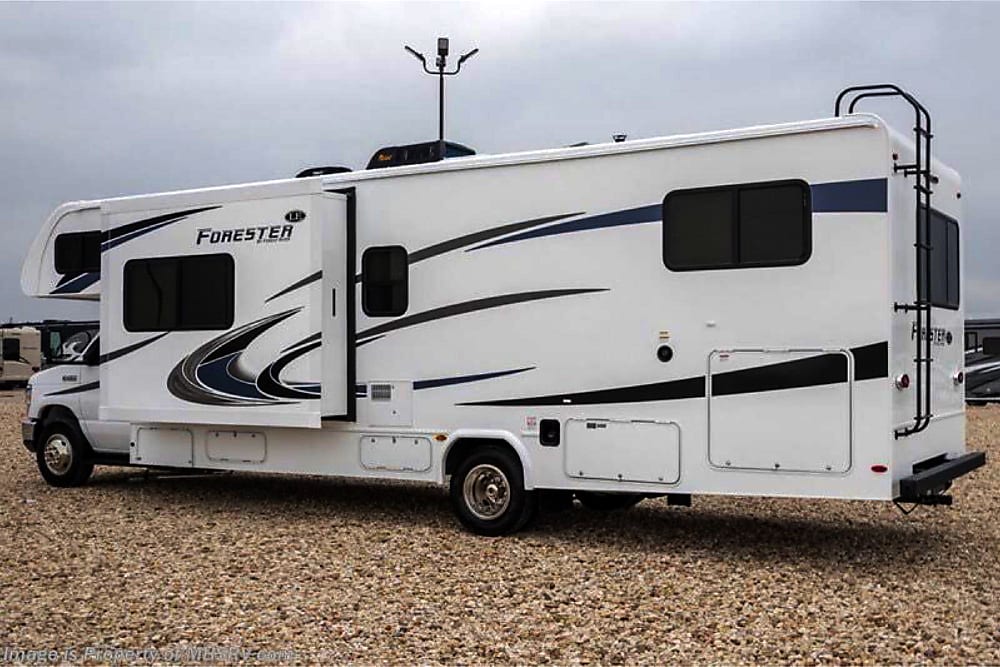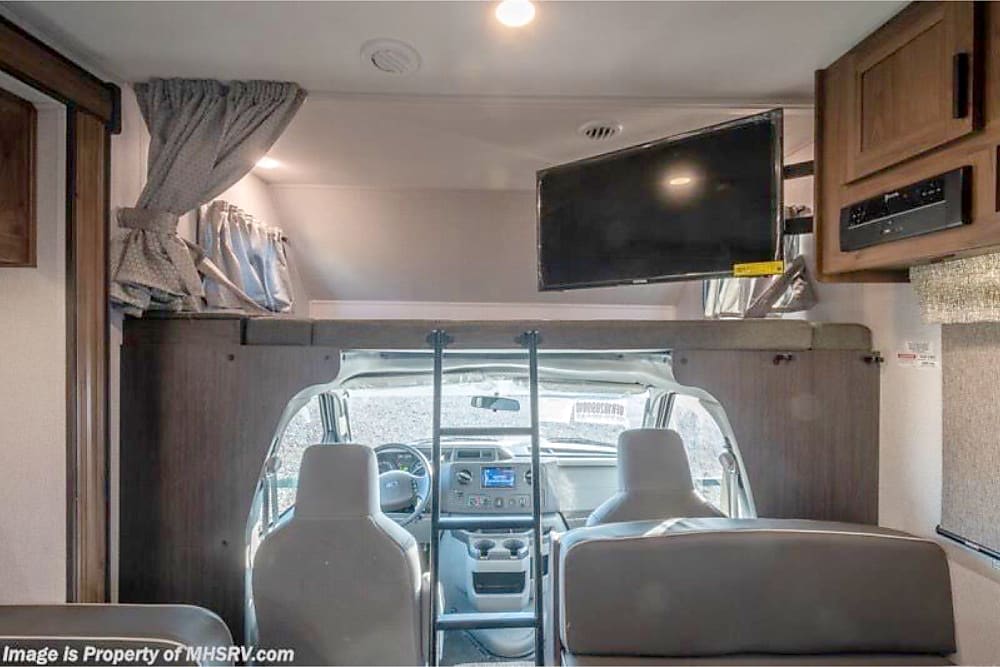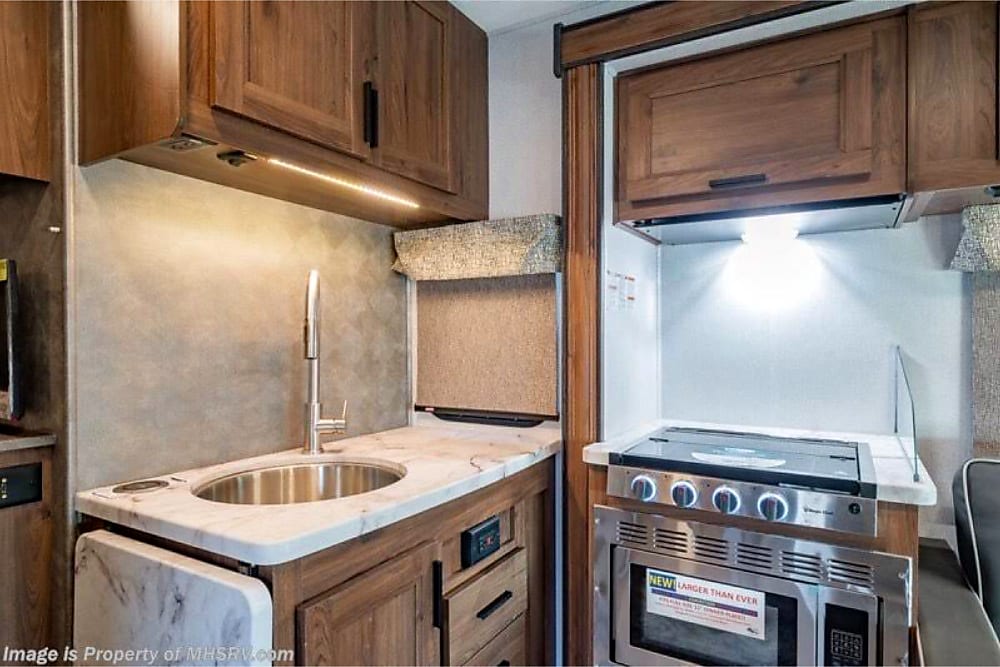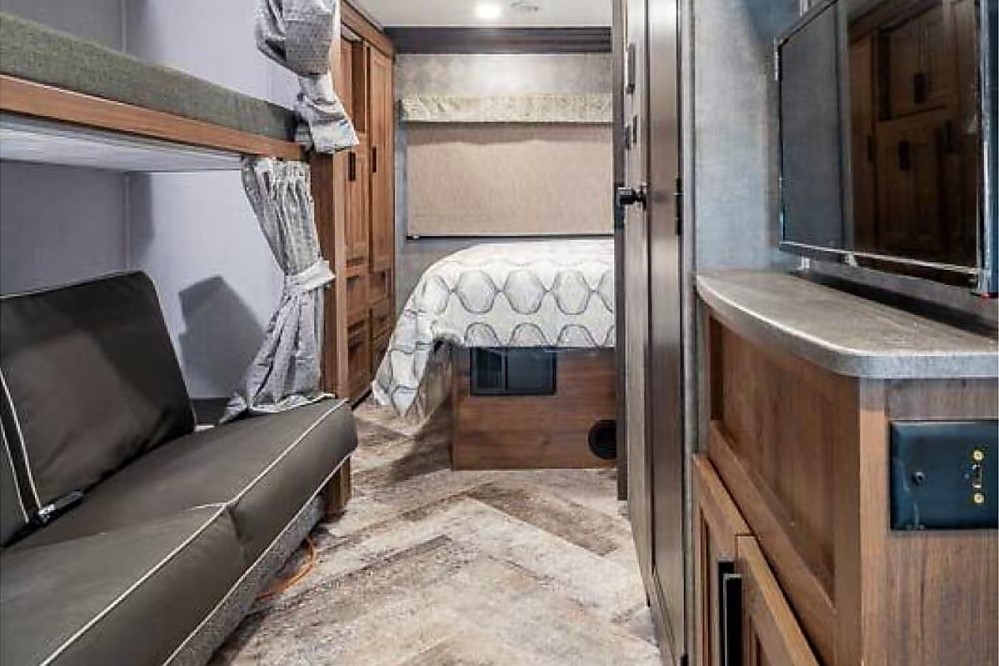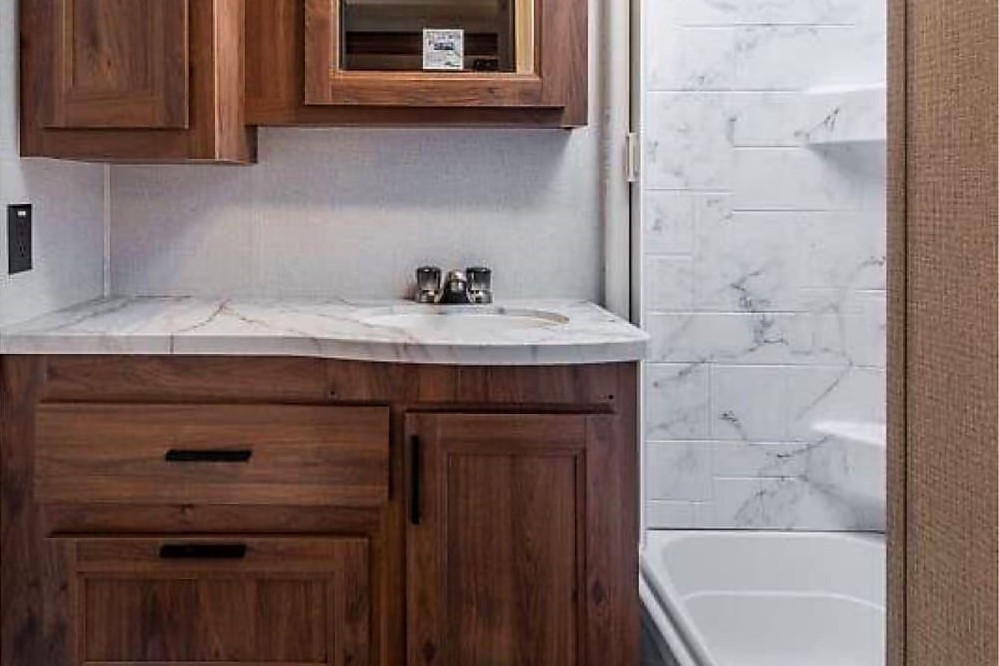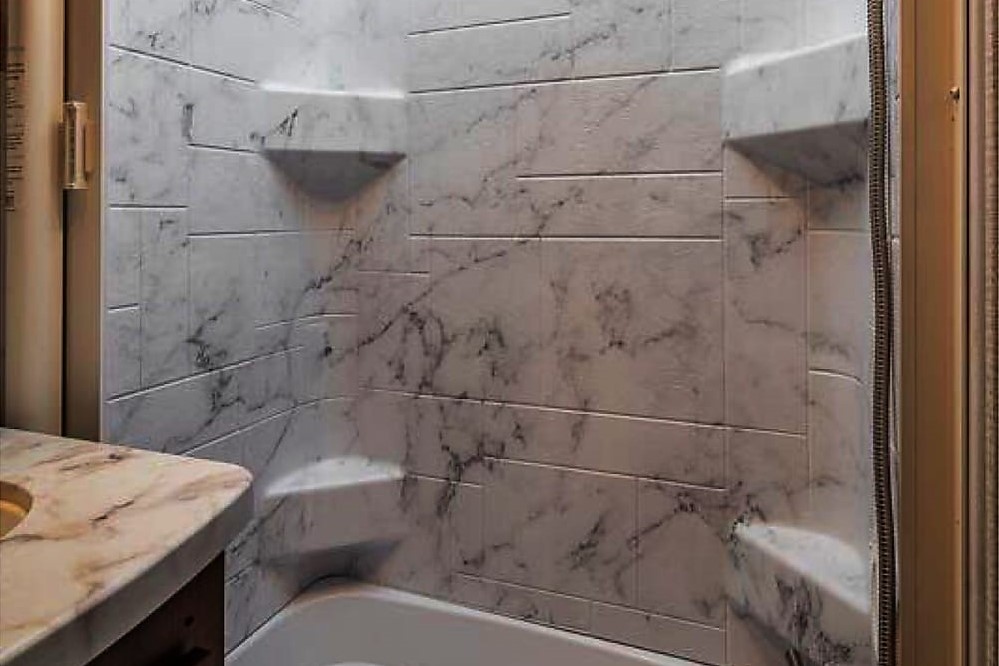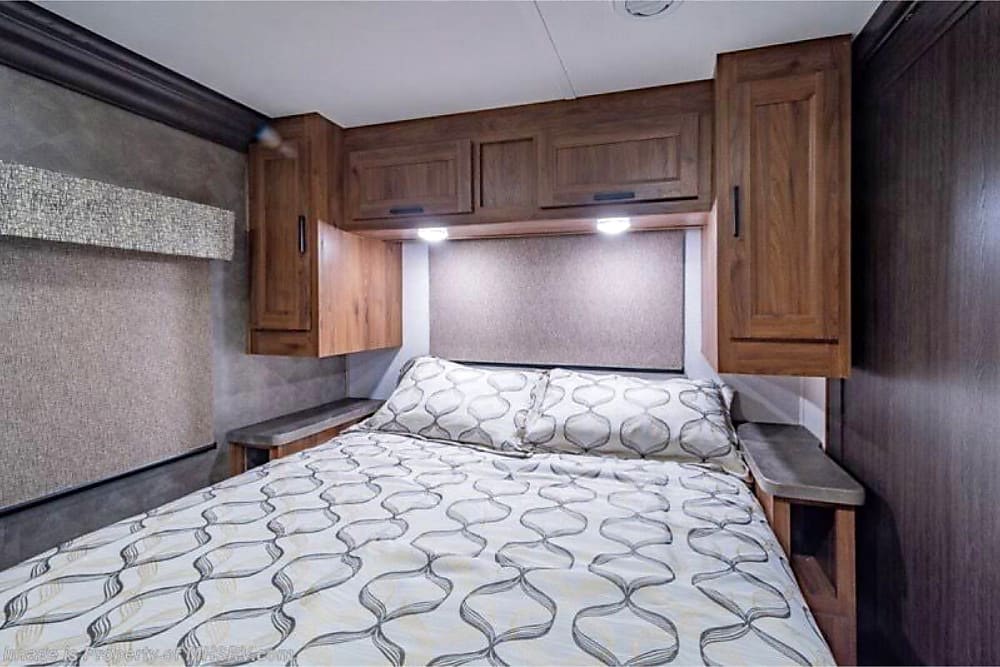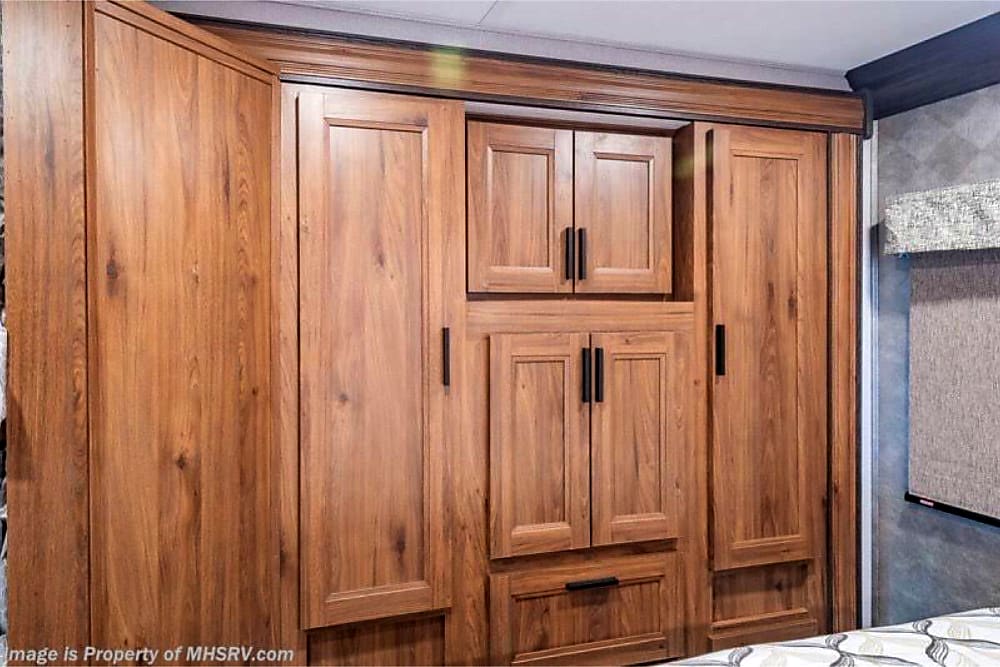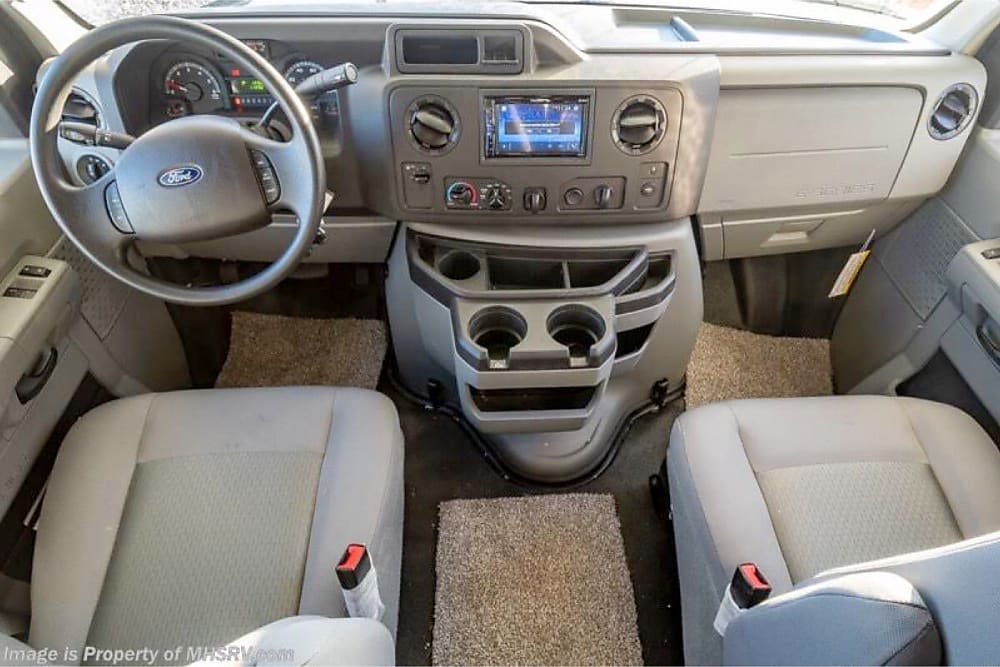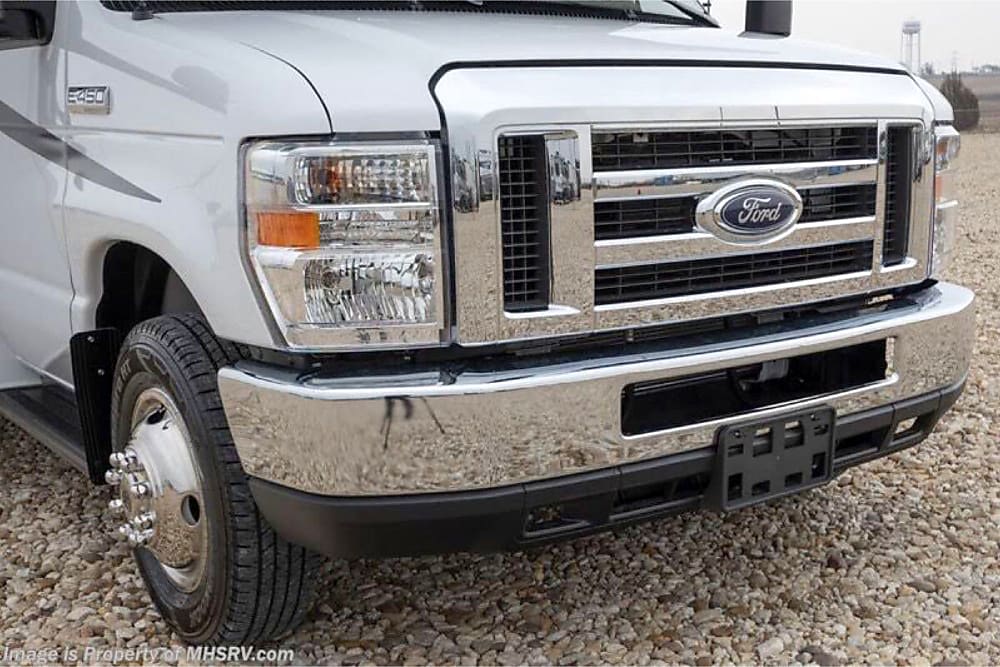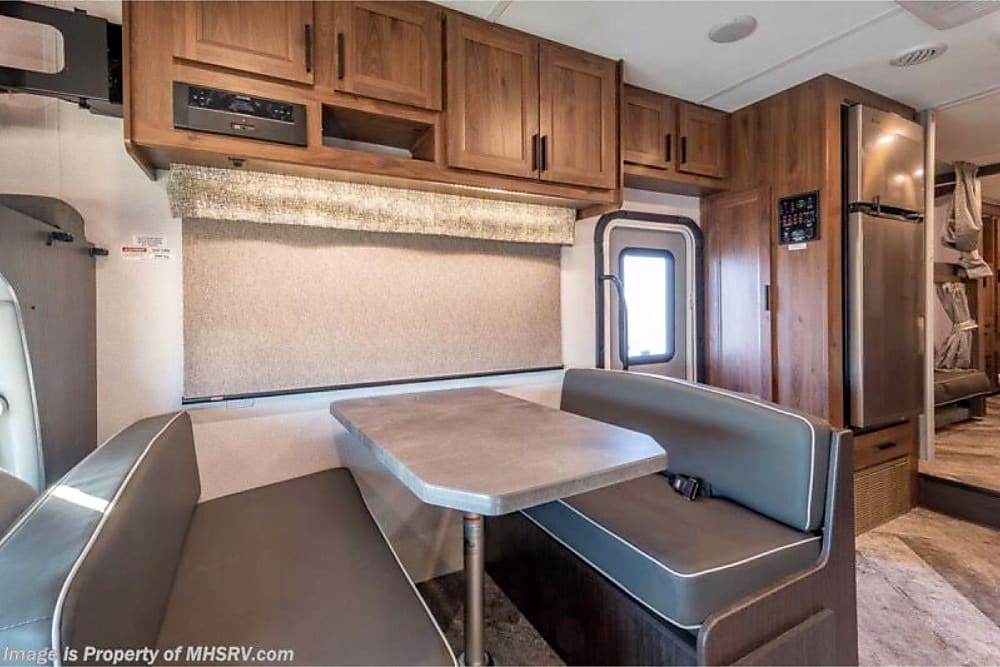 2020 & 2022 Bunkhouse Class-C Motorhome Forest River Forester LE3251
Sleeps 7-9 | 6 Beds | This unique layout has plenty of storage space, two sofas, bunk beds, and a loft, which makes it the ideal camper for little ones or for those that need a little more space to spread out. There are both rear and side view cameras to ease your mind while driving.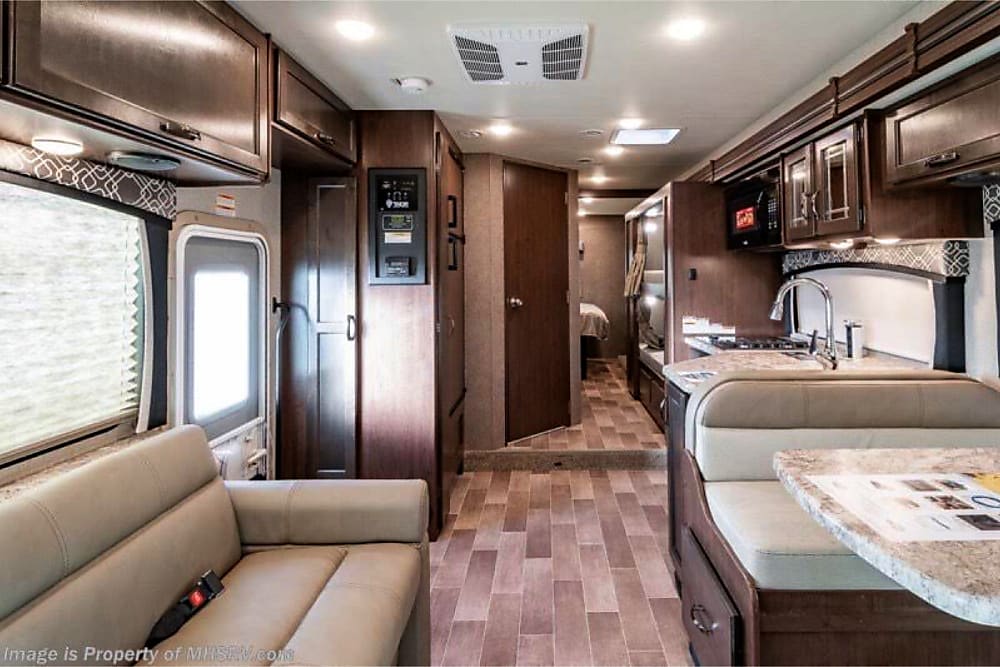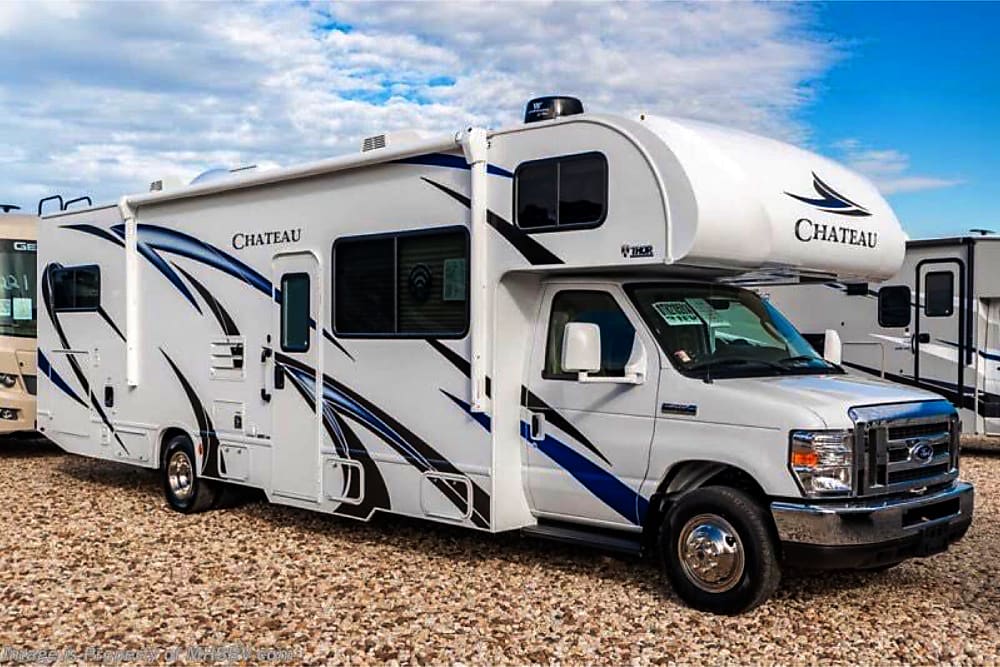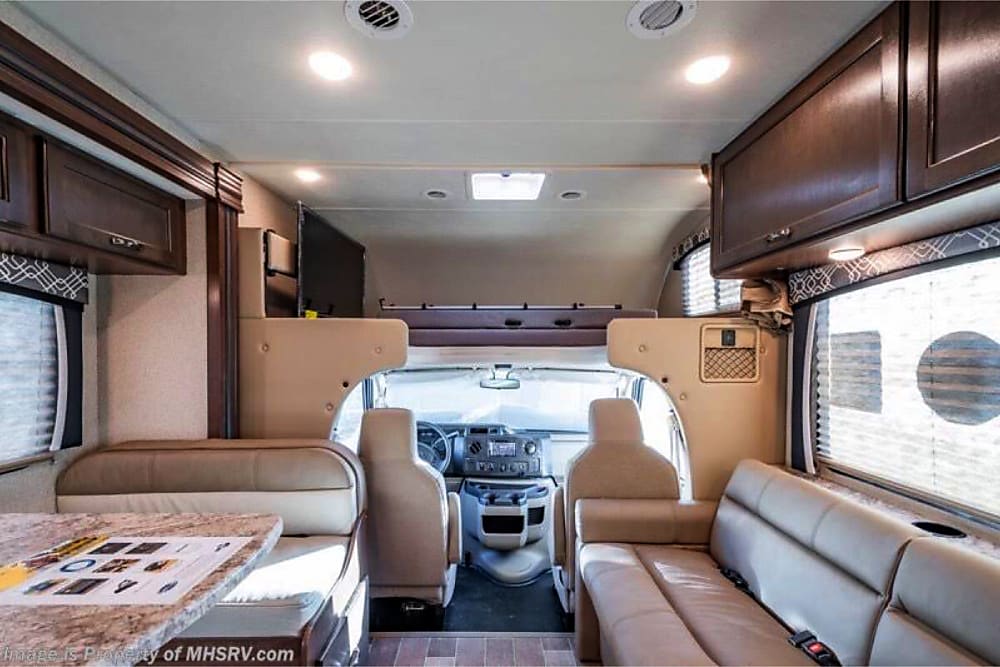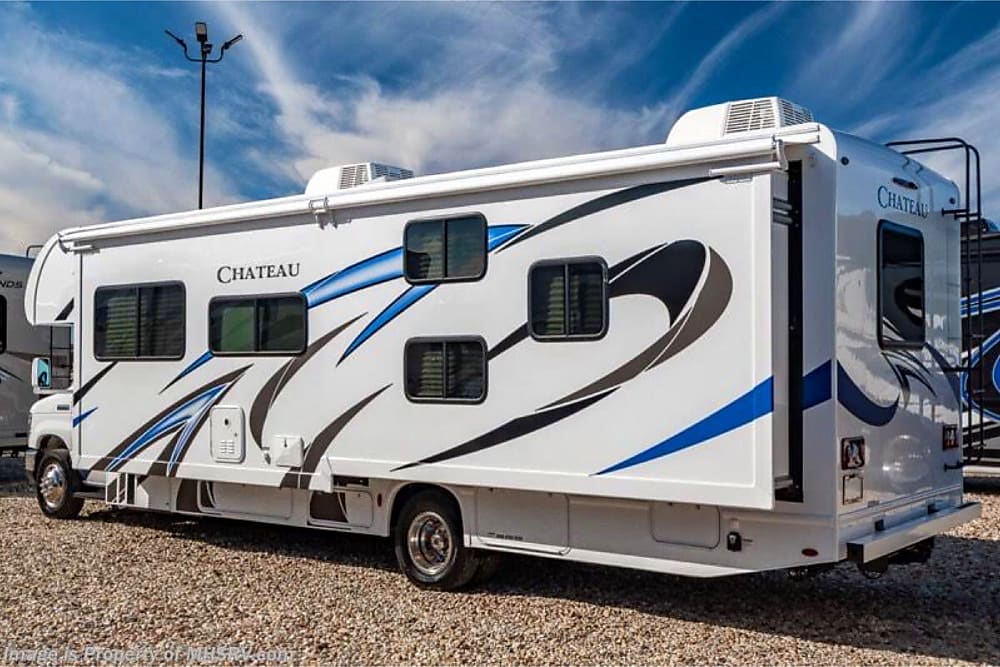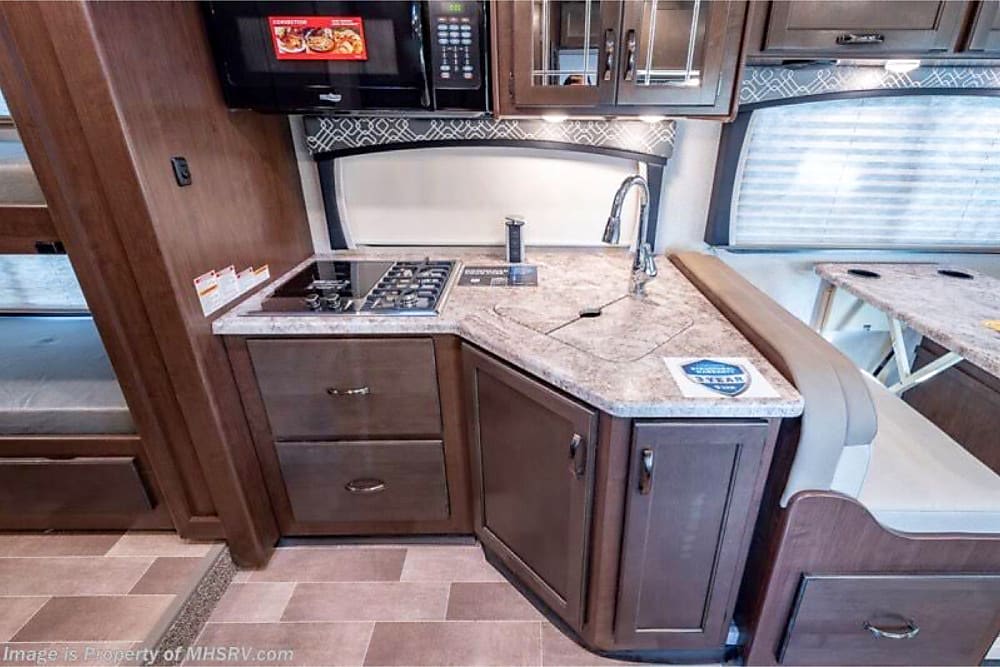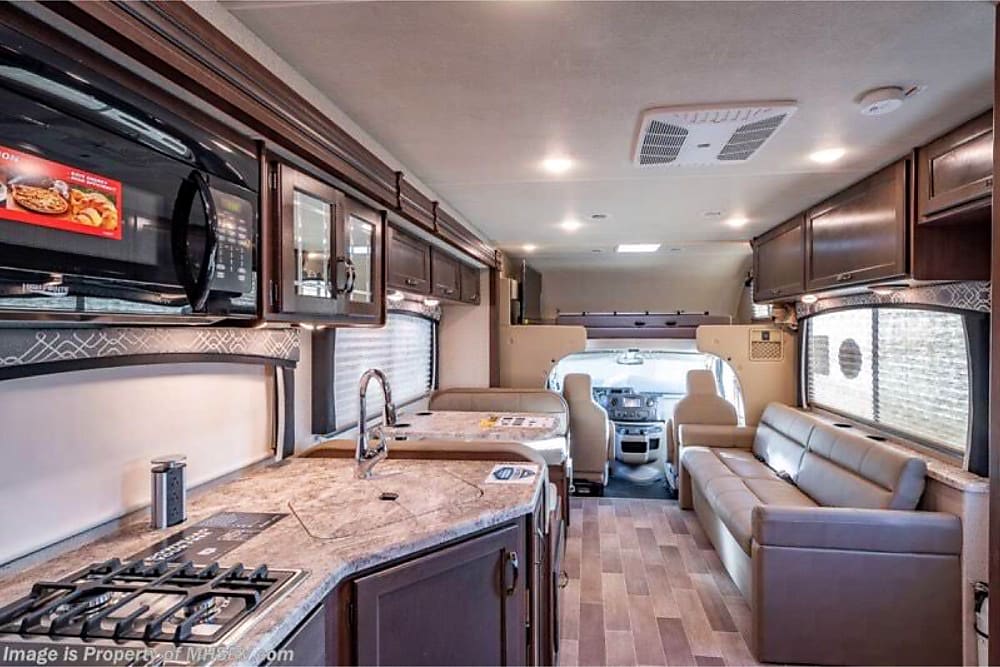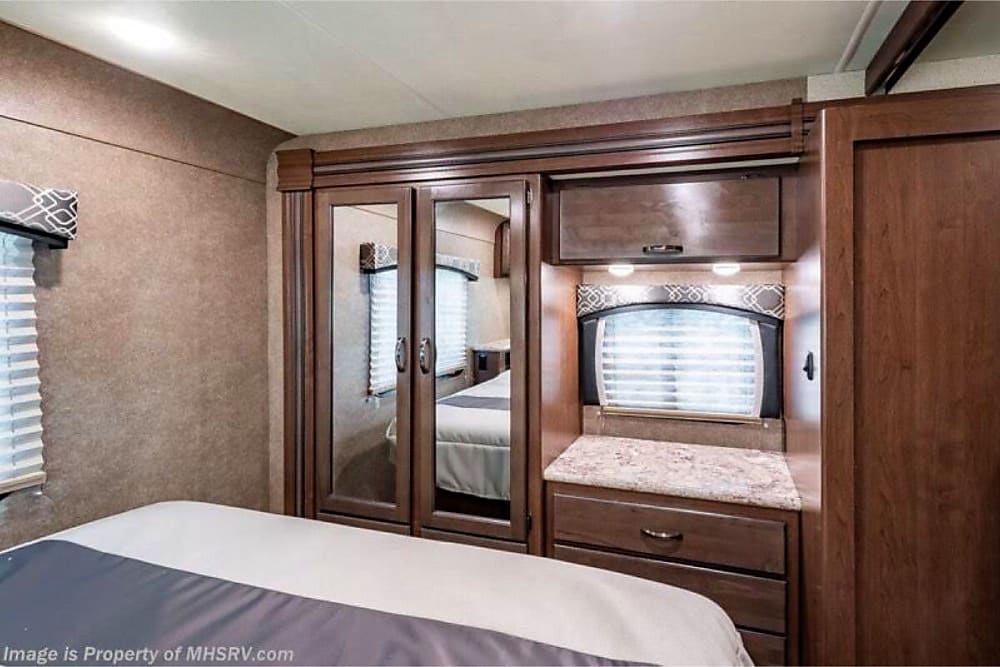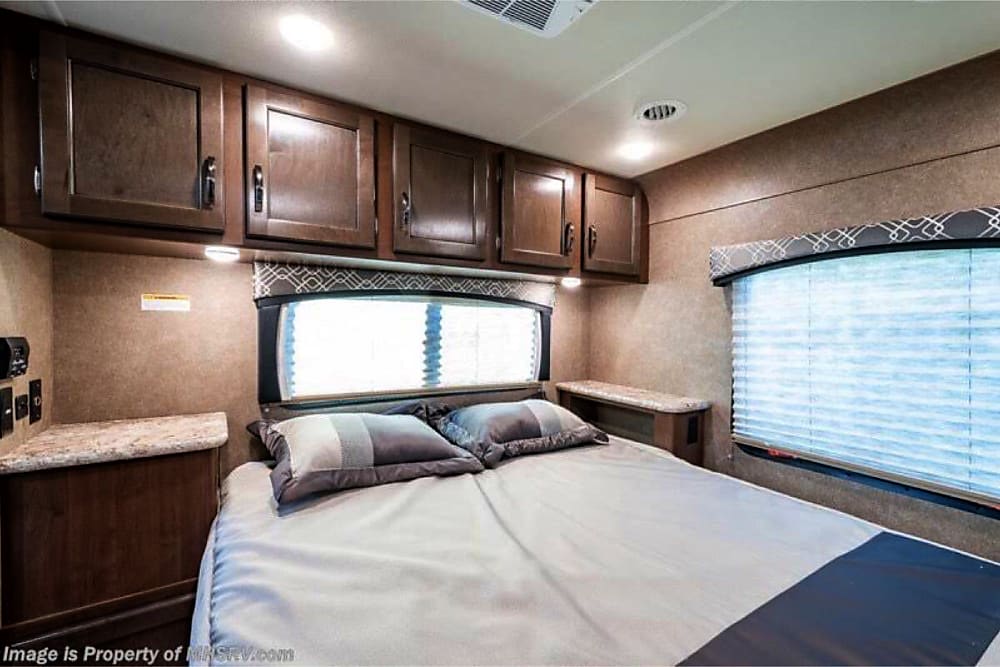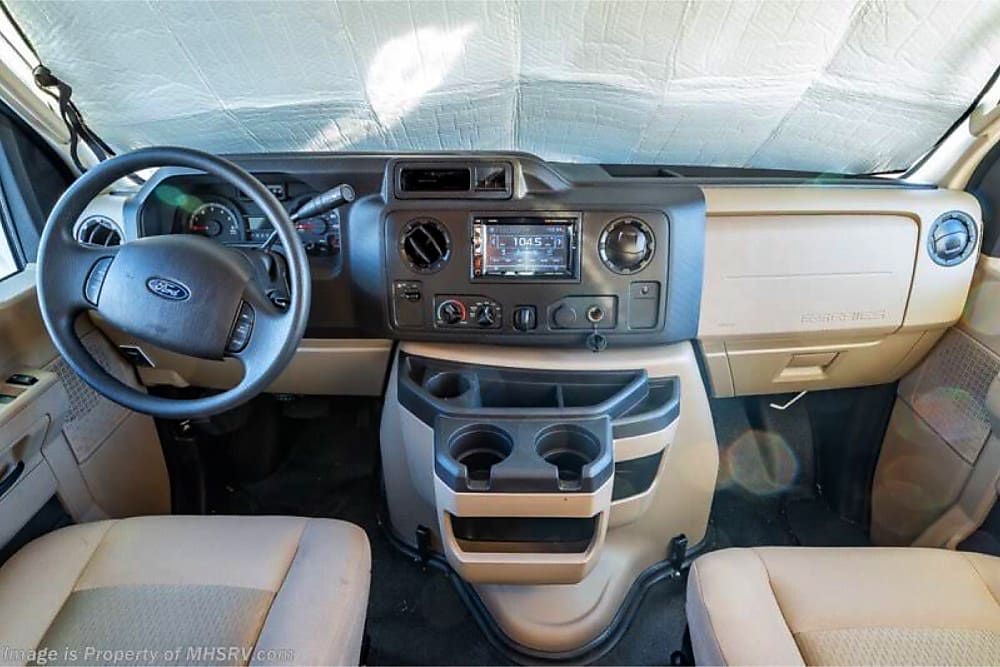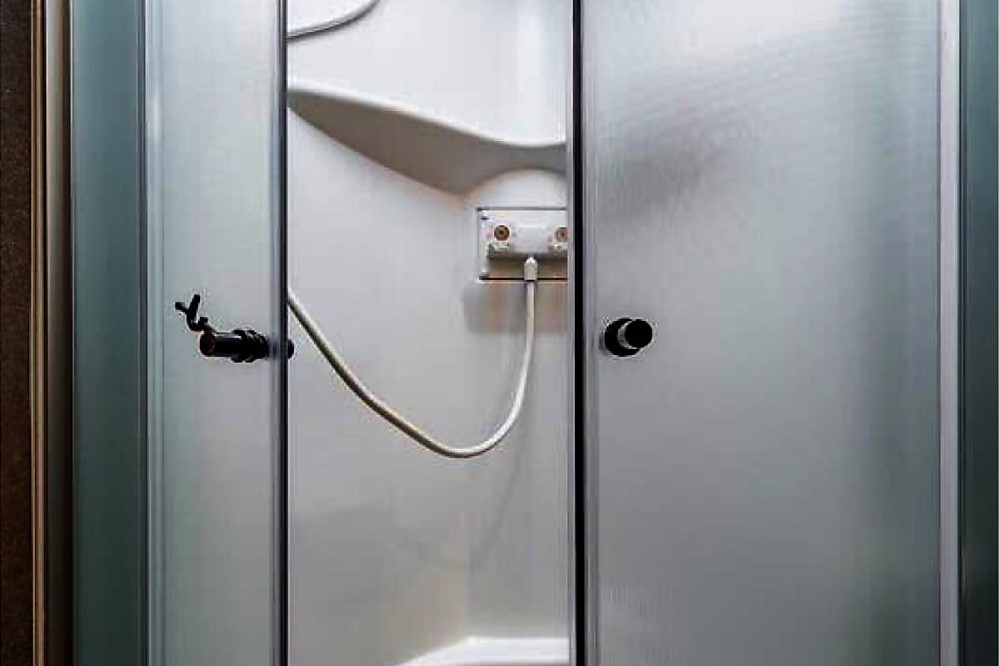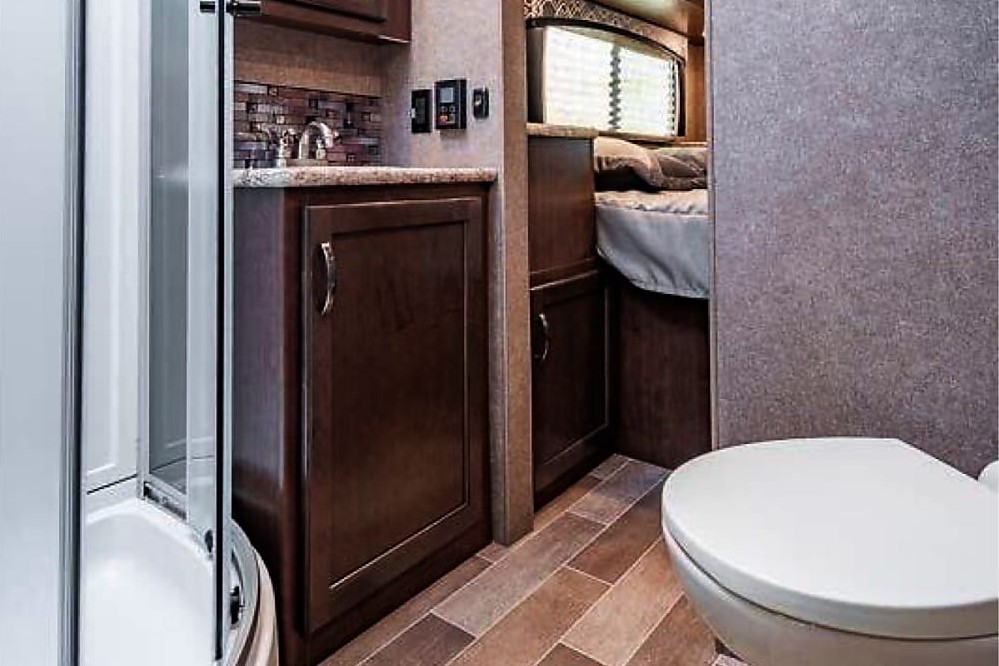 2020 Bunkhouse Class-C Motorhome
Thor Cheateau 31EV
Sleeps 7-9 | 6 Beds | This beautiful coach is loaded with with comfort and style. It sleeps 8 and is easy to operate. There is an instant hot water system for limitless hot water and rear stabilizers to make set up a little simpler. It has both an electric and gas cook top and a full wall slide out.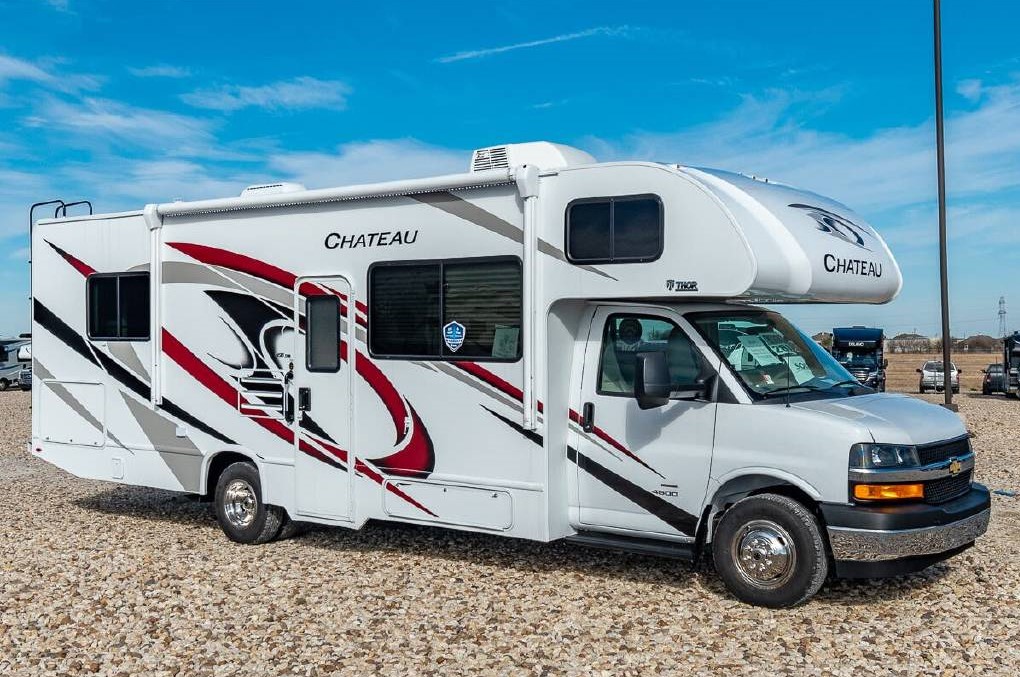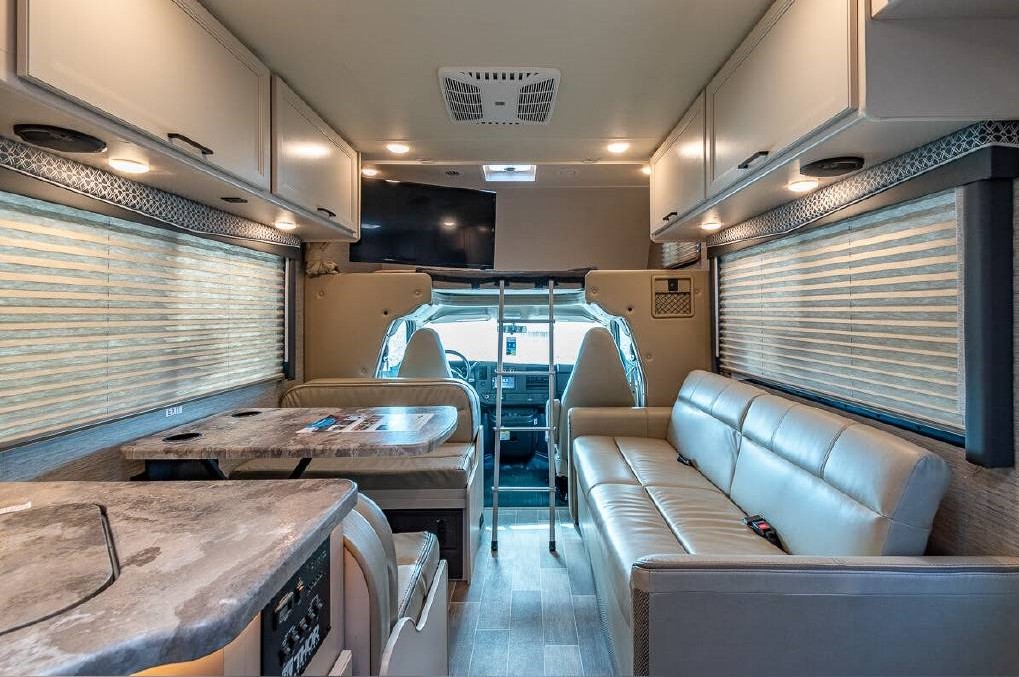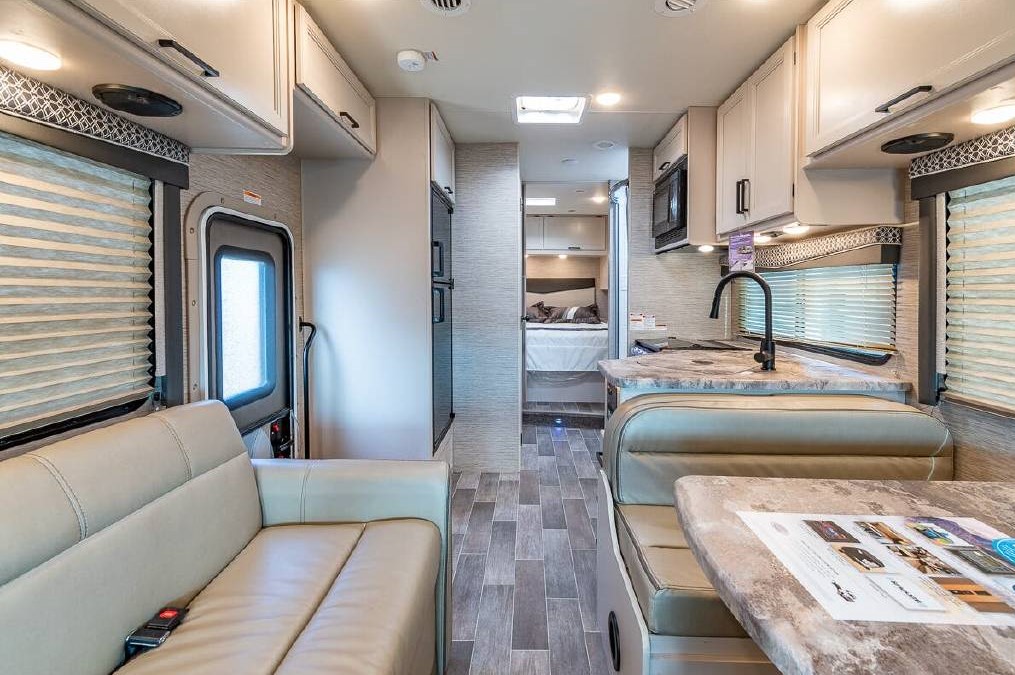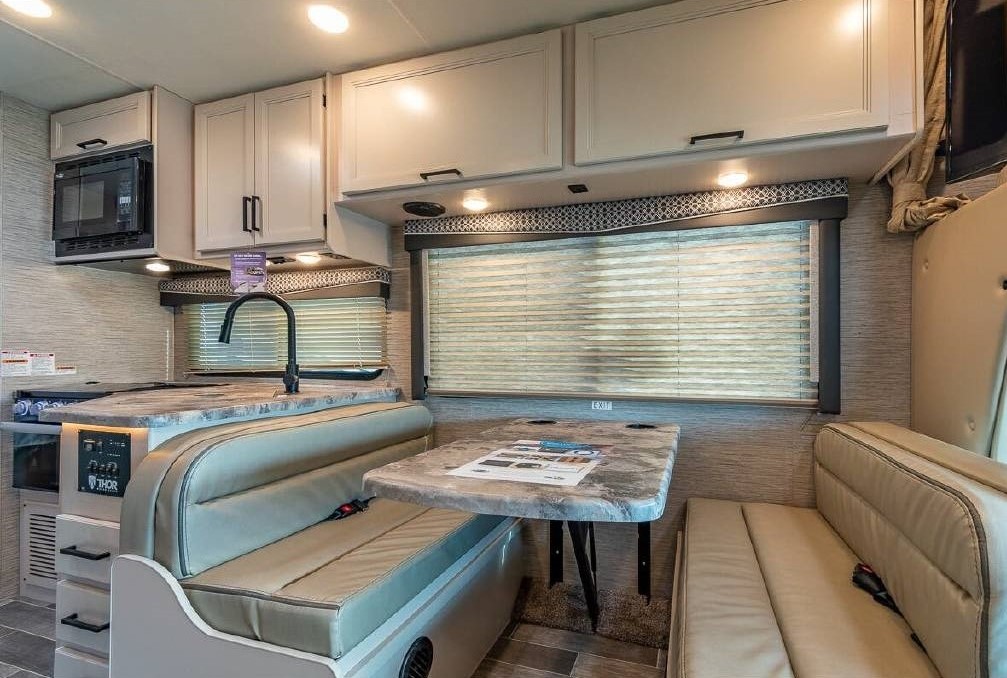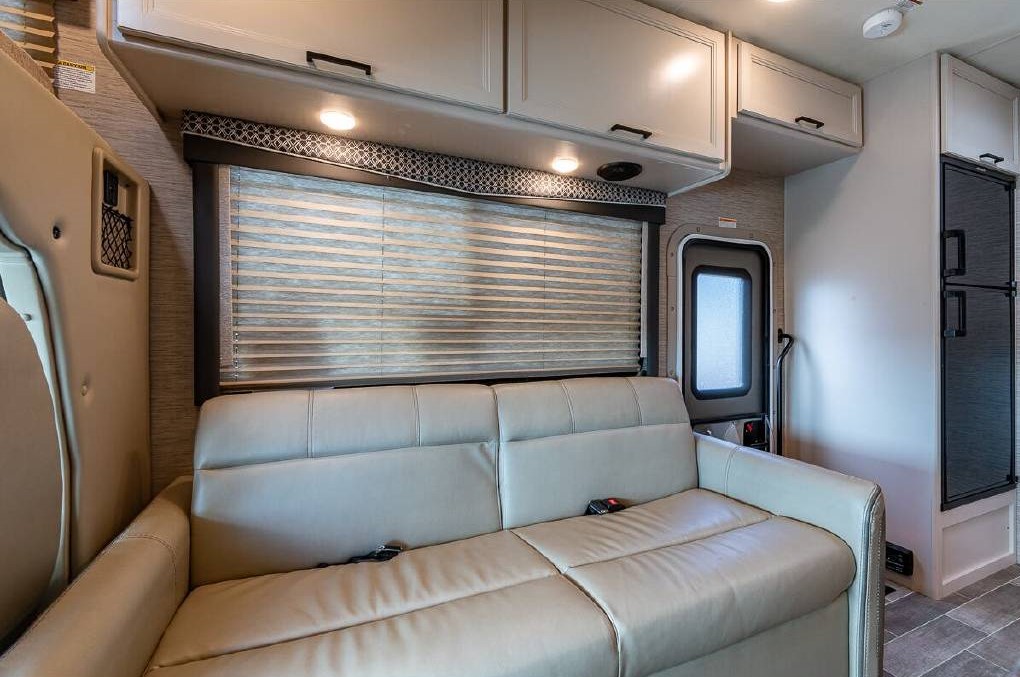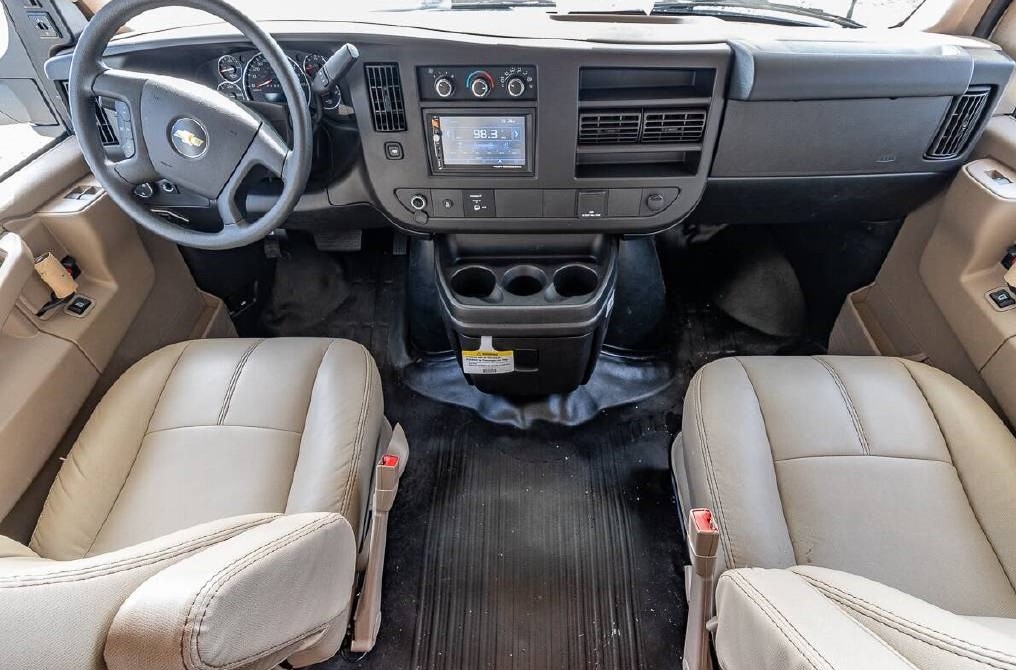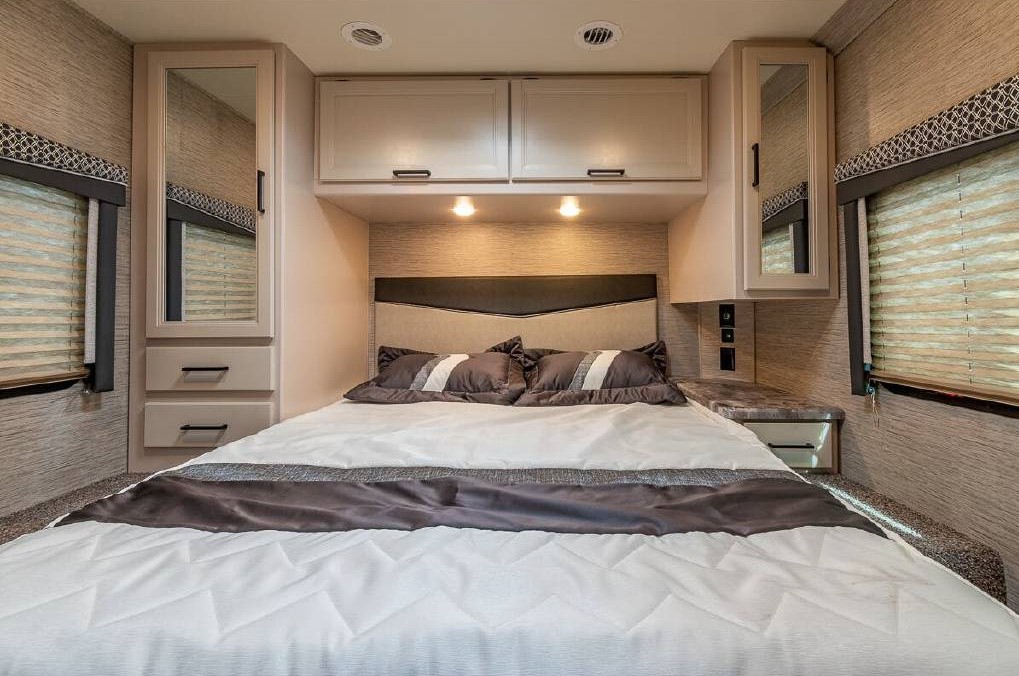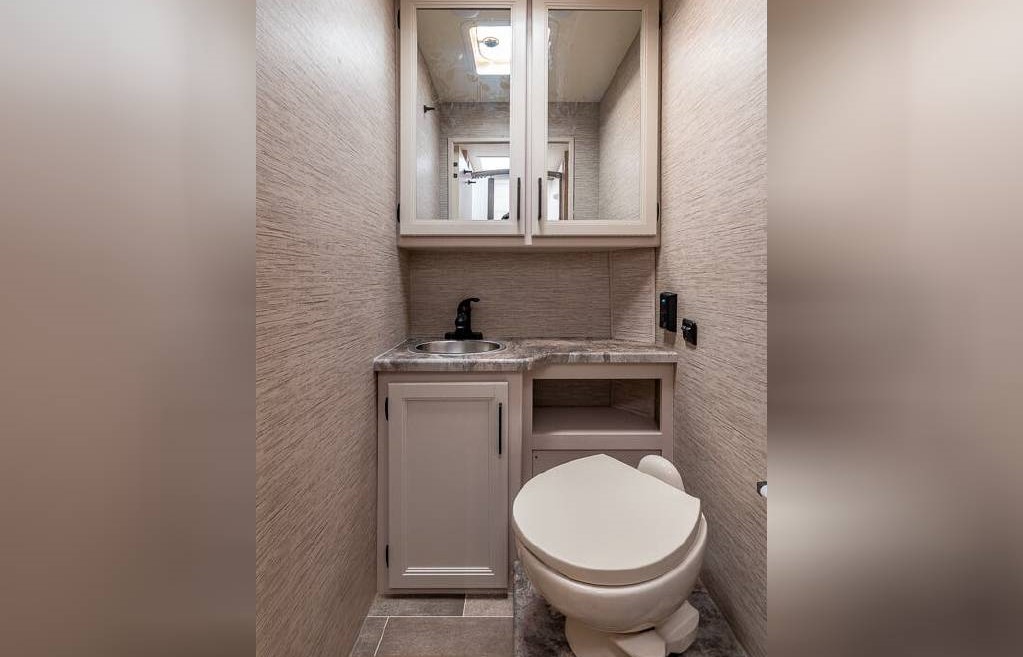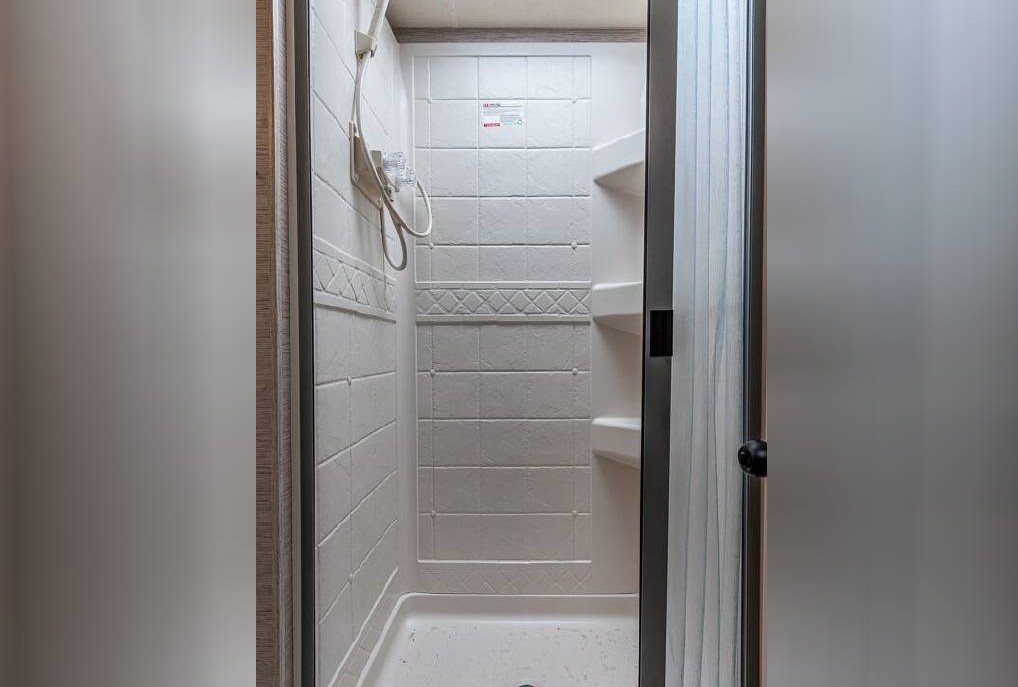 2021 Class-C Motor Coach
Thor Chateau 28A
Sleeps 5-7 | 4 Beds | Our newest addition to the fleet is this 2021 motorhome that is perfect for the single family. There is plenty of room for a family of 6 to sleep comfortably. It's smaller size makes it easier to manage for the novice or single family looking to embark on a new adventure.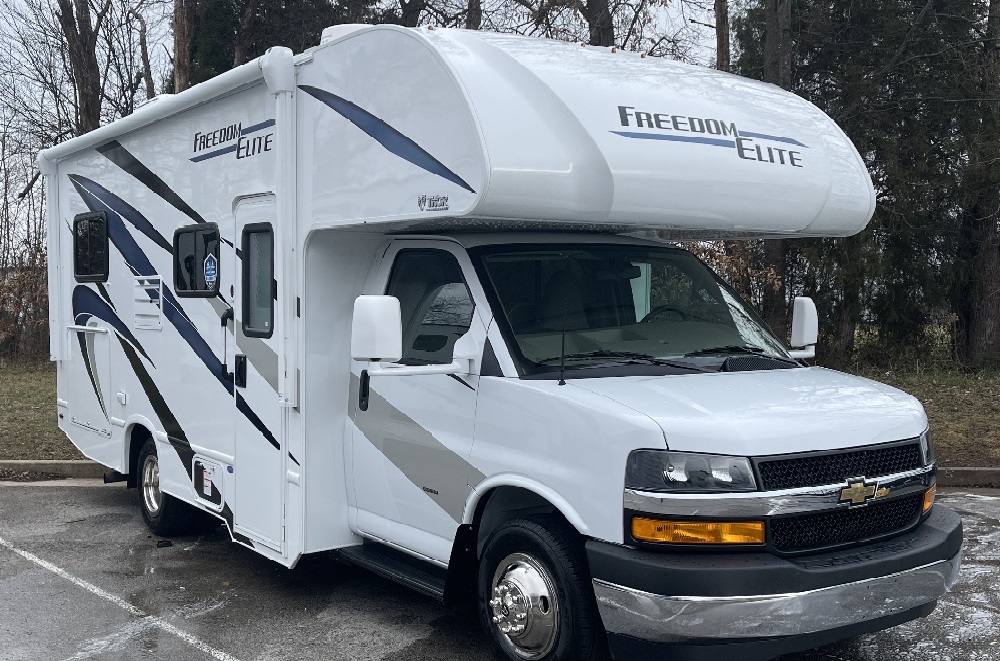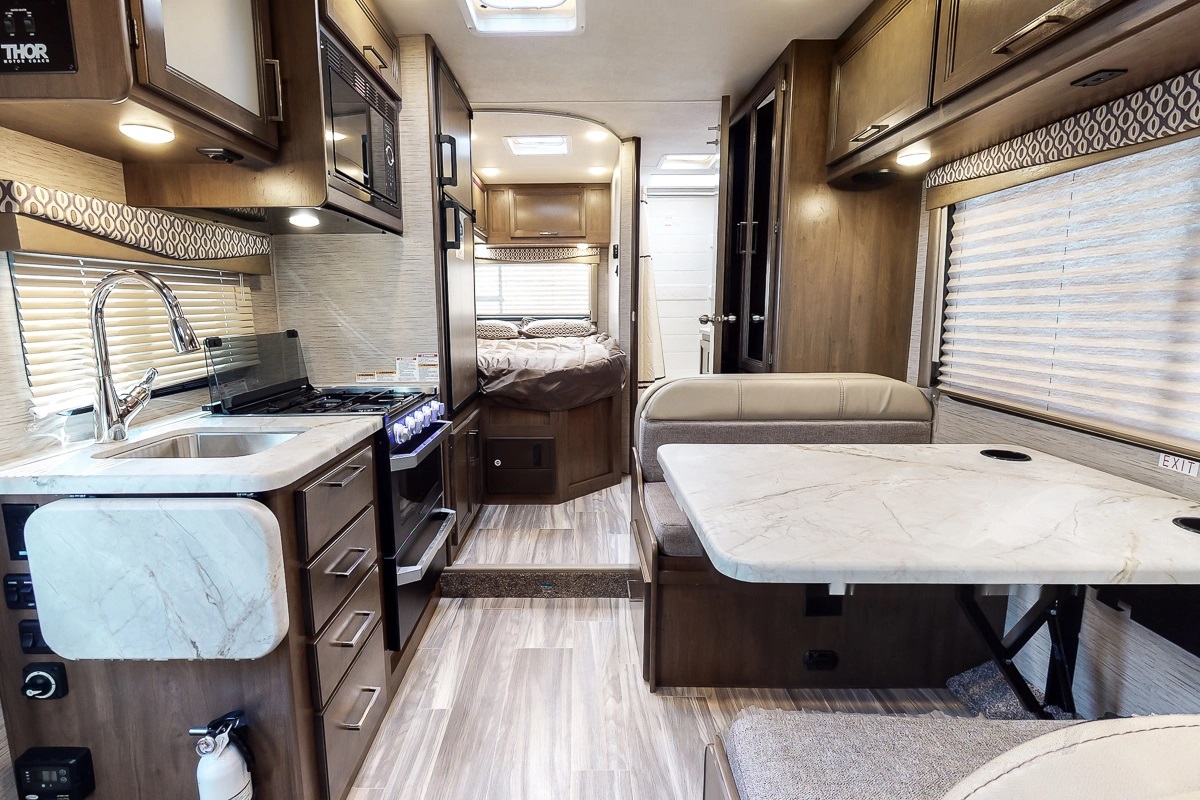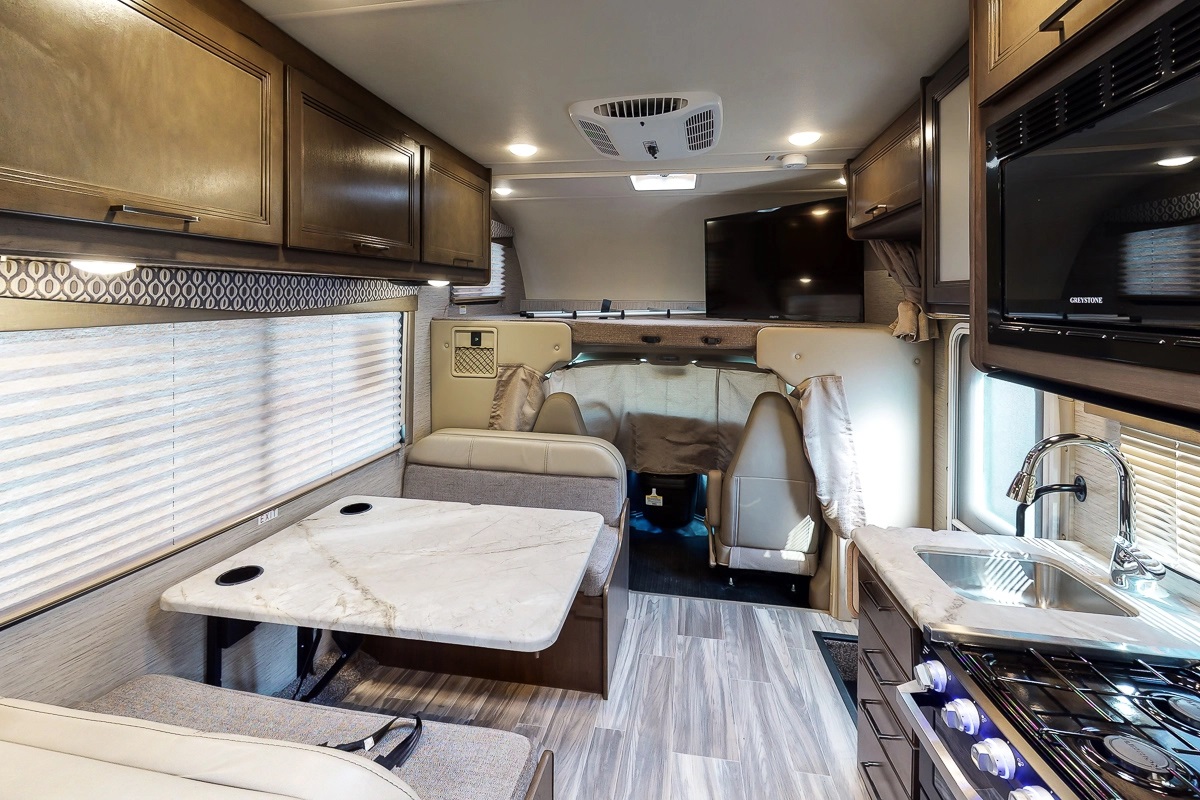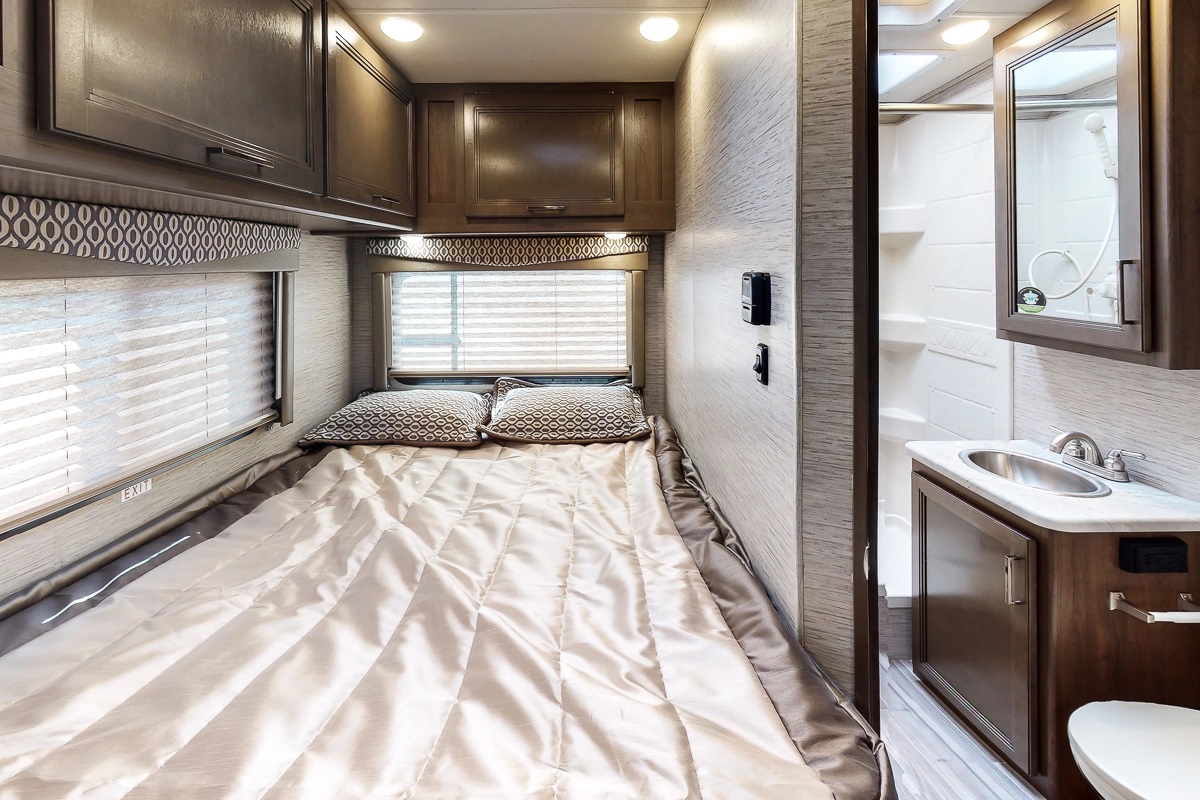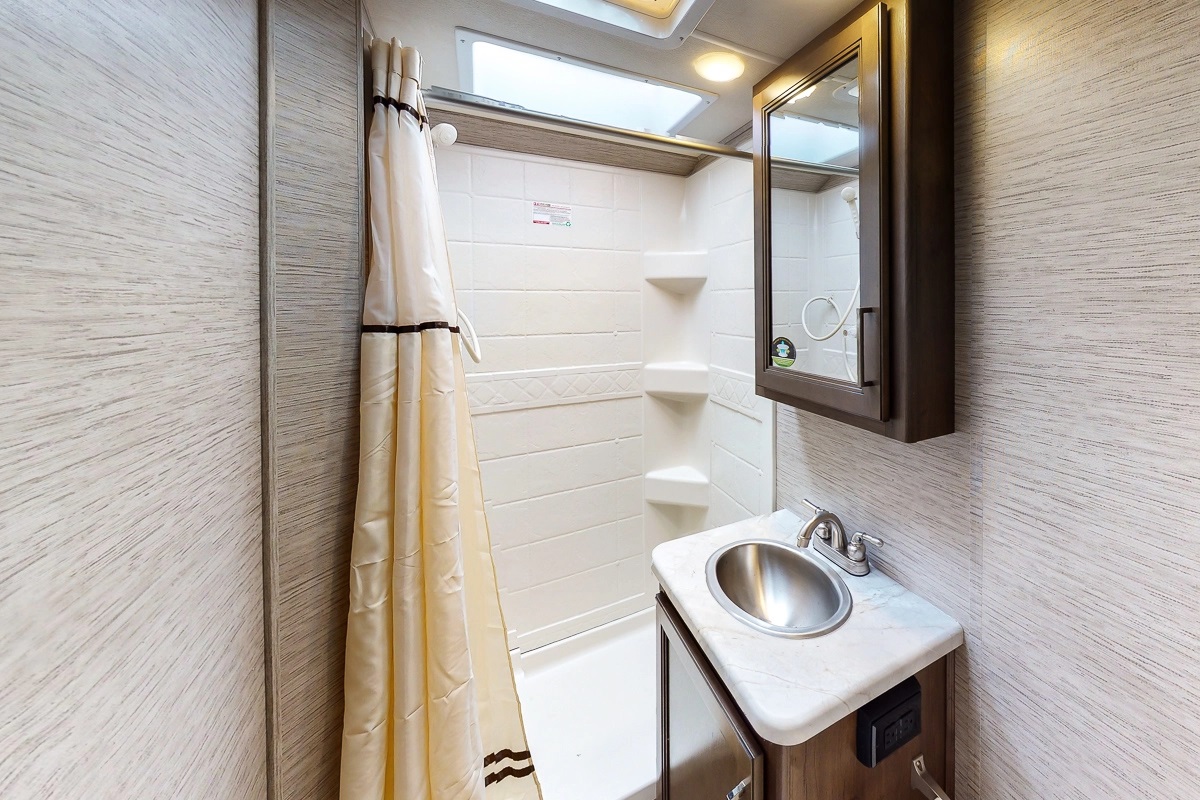 2021 Class-C Motorhome
Thor Freedom Elite 22HEC
Sleeps 4-5 | 3 Beds | We have two of these brand new coaches available for rent. Their small size makes them perfect for the adventurous couple or single family. It is easy to operate with no slides and has all the modern amenities one would want when making a journey full of memories.
Depending on your destination(s) and camping experience level, you may want a few more conveniences from home.
Save time loading up the RV for your trip with our Camping Essentials package. We'll provide you with basic kitchen utensils, pots and pans, camping chairs, table top grill and a few family friendly games. See the full list detailed on the RV detail page.
For those that want all the luxuries of home on their camping adventure we offer our Linens Kit. We'll provide you with freshly sanitized sheets, blankets and pillows for each bed which is especially helpful if you need to pack light. 
A warm campfire is what camping is all about for some, but if you're traveling during fire season, many locations may institute fire bans. That means no wood burning campfires, however, Gas Fire Pits are allowed and can be added on to your reservation. 
Many of our campers love to bike through the great outdoors while on their journey. If that's you, you may want to add on our Hitch + Bike Rack package. Our bike rack holds up to four bikes (depending on size) and will be hooked on to the RV at time of pick up.  
If you plan to explore your destination, you might want to have a vehicle to get around the area. For those that would like to bring an additional vehicle (car, boat, ATV, etc), we allow towing. We also have a tow dolly that can be rented pending availability.
Working from the road? We offer Wi-Fi for those road warriors out there who might need to get a few hours in at work while in motion. It's not fast enough for streaming but it'll do the job if you need to send a few emails when traveling between cell towers.